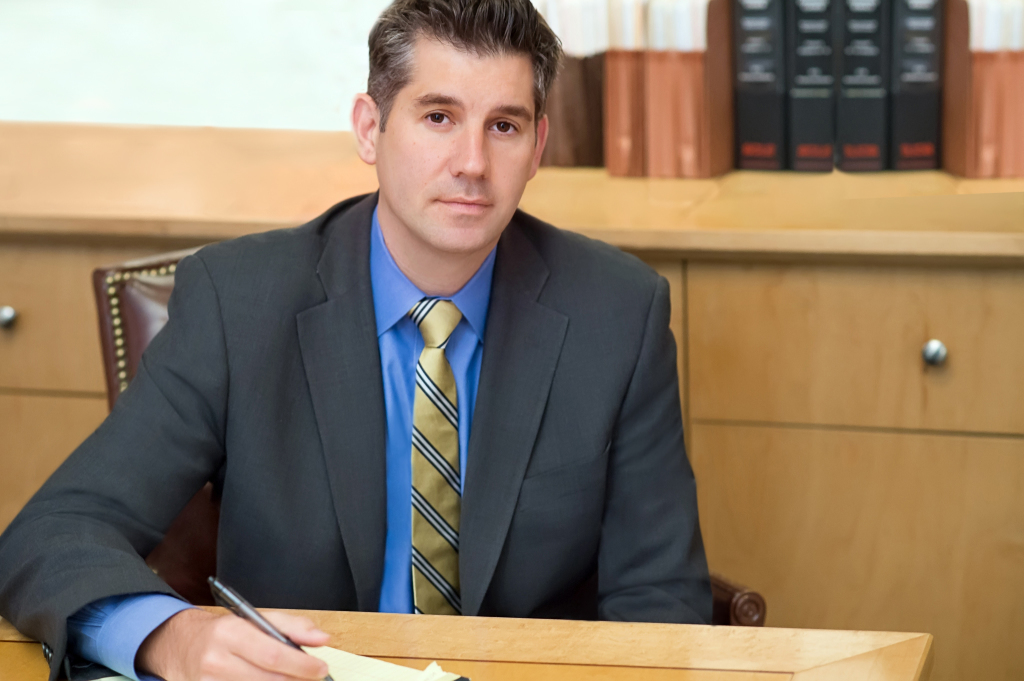 Michael Chomiak grew up on the southwest side of Chicago. He later attended the University of Illinois on a Chick Evans Scholarship and graduated with a B.A. in Political Science in 1995. After college, Michael attended law school at Loyola University Chicago School of Law. During this time, he clerked at the Cook County State's Attorney's Office, where he observed and learned from some of the most intelligent and experienced attorneys in the criminal justice system. Upon graduating from Loyola with a J.D. in 1998, Michael worked in the Cook County State's Attorney's Office from 1998-2003. As an Assistant State's Attorney he handled felonies, misdemeanors (including all traffic matters, i.e. DUIs), and appeals. His hundreds of bench trials and numerous jury trials developed the knowledge and skill needed for criminal defense law.
In 2003, Michael left the State's Attorney's Office and started his own law practice. Over the last eleven years, he has represented clients in State and Federal Court.  By honing the traits he developed as an Assistant State's Attorney, he has provided countless clients with the quality representation they require.  His honest and straight forward approach provides his clients with the information they need to know.  His knowledge, skill and diligence provide his clients the defense they want.  He is an aggressive advocate who does not fear trying a case.  Ultimately, his sole goal is too provide the best defense for his clients and leave them completely satisfied with his service.
Michael Chomiak believes in quality over quantity when it comes to his law practice.  He treats his client's matters like they are his own.  He recognizes every case presents a unique set of facts and circumstances.  He understands phone calls and emails will not answer all of your questions regarding which attorney will best serve your needs. He knows he would never hire another attorney without an in-person meeting.  Neither should you.  Call his office and set up and appointment.  His initial consultation is free.  Sit down with him. Determine your compatibility.  Discuss your matter, the legal process and the possible outcomes.  Then, after your meeting, consider whether you want Michael Chomiak to defend your life and liberty. Call the Office of Michael P. Chomiak and set up an appointment today.
Practices throughout the State of Illinois with most of his cases in Cook and DuPage County.
Practices in Federal Court, having represented clients in Illinois, Indiana, Wisconsin, Virginia and California.
Member of the Federal Trial Bar, Illinois State Bar Association, Chicago Bar Association and Southwest Bar Association.
1005 North Western Ave
Chicago Illinois 60622
7548 West 103rd Street
Bridgeview Illinois 60455
FREE Case Evaluation
Finding a Criminal Defense Attorney that is right for you
Michael Chomiak has successfully represented clients throughout Illinois and Federal Court. He fights to repair their good names and bring their cases to a close with the words "not guilty."
FREE Case Evaluation